SSH is disabled by default for the root account on an ESX host. That is, the actual SSHD service does not allow root logins. SSH should to be enabled for addon's functions.

1- Login to the vSphere Client as a root user.
2- Click to "Configuration" tab and go to the "Security Profile".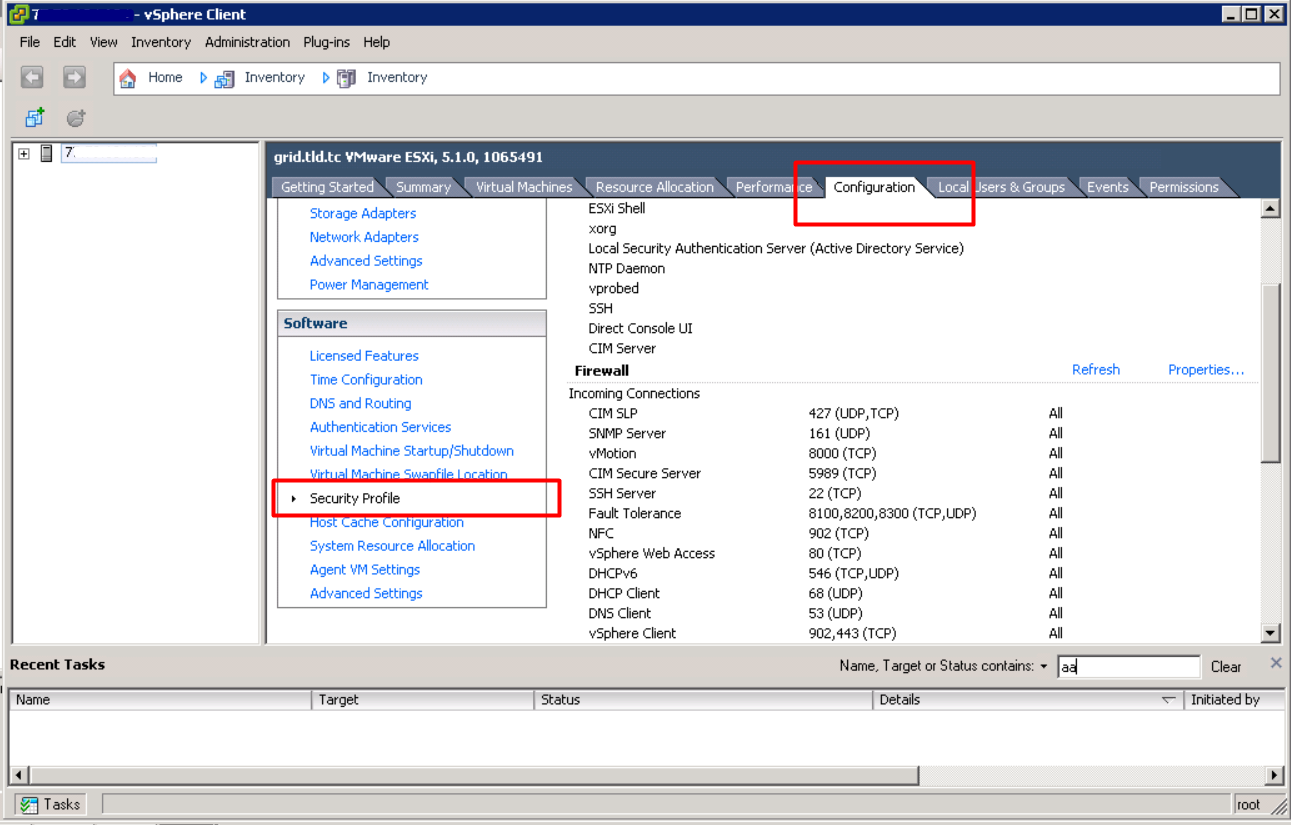 3- Click on "Properties" in the upper right corner and you will get the a popup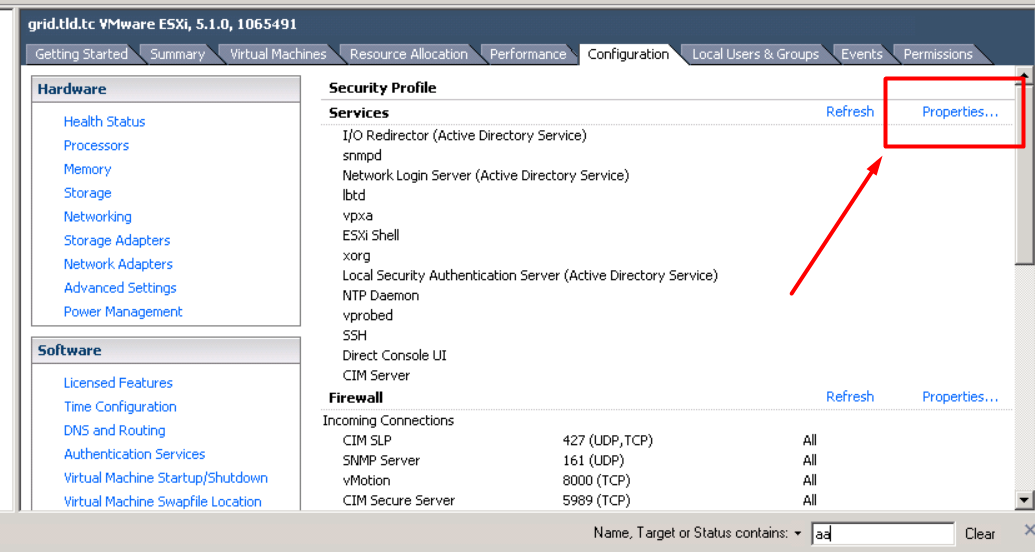 4- Select the "SSH" service and press the "Options" button.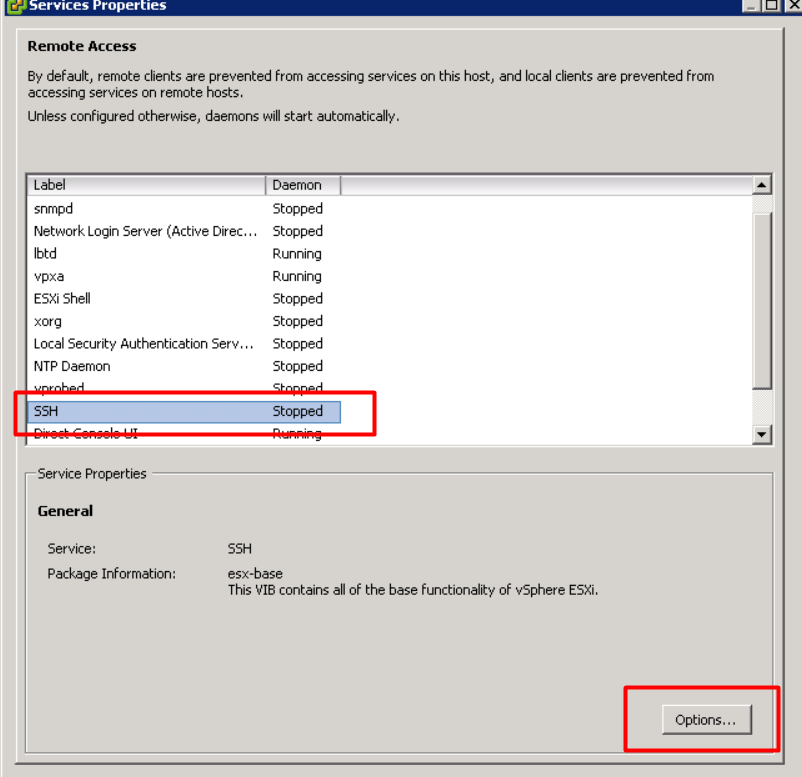 5- Now you can start the services and set the startup options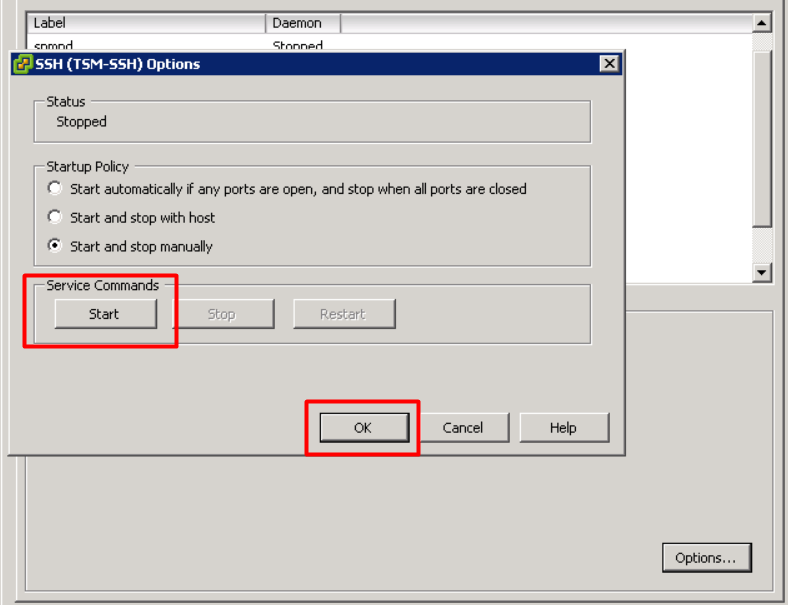 6- When you see the "Running..." previous tab press "OK" for done.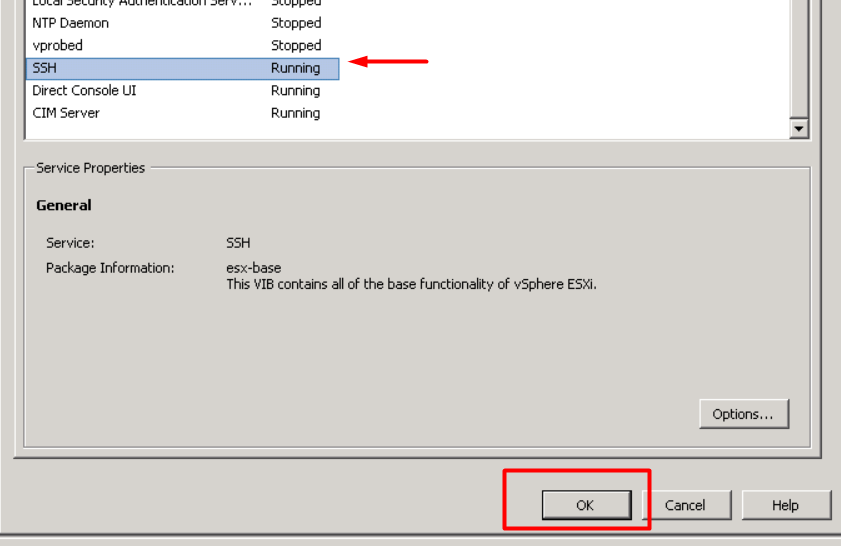 7- Please type "ssh" in "Access Hash" then save the changes.